Waste Management increasingly assumes a critical factor of modern Smart Cities, increasingly population and increasingly connected objects.
Sensoworks has designed an ad hoc solution for waste management that in fact is increasingly the key element of modern Smart Cities in order to make them more livable and more sustainable. Let's discover in detail the multi-sensor solution capable of increasing the awareness of citizens and, at the same time, monitoring garbage containers, their status and maintenance and the management of fleets of trucks used for disposal.
A few months ago, we carried out an extensive analysis of the opportunities and criticalities of the PNRR with regard to the WASTE MANAGEMENT sector: a sector with a turnover of EUR 14 billion per year (0.8% of GDP) and 95,000 employees, which is fundamental to any Smart City project.
"More than a problem of resources, in fact, in Italy we have a problem of procedures," stressed our CEO Niccolò De Carlo, adding that "from the awarding of the works to their completion it takes an average of six years, and if we also include the planning and decision-making phases, the overall duration is even longer. This is far too long an implementation time, for which we are still waiting for an adequate regulatory response".
In the meantime, Sensoworks has developed its own innovative solution for waste management, which combines the features of its proprietary platform, specially calibrated and redesigned ad hoc, with a multi-sensor to be inserted in the rubbish containers and collection vehicles that, by means of weight, pH, gas and other sensors, including an accelerometer, is able to measure and communicate in real time the percentage of filling, the weight collected, the temperature, the change in inclination, the possible outbreak of a fire, an impact due to a hypothetical collision.
Let's find out more about Sensowork's Waste Management proposal: what issues it addresses, how it solves them and the revolutionary benefits it brings to the waste management system.
Waste management comes up against at least five types of problems on a daily basis:
Unscheduled collections based on actual needs;
Inefficiency of collection routes;
Bins not always functioning and operational;
Non-automatic bin maintenance;
Calculation of local needs not based on real data and updated to the period (e.g. summer/winter) or trends (annual/weekend fair).
Currently there are in principle four types of solutions:
Increase of conferring tools in the areas most at risk;
Extraordinary maintenance of means and tools according to the priorities of the moment;
Map of activities based on needs gathered over time;
Calculation of routes by area/neighbourhood, until the area is exhausted.
But these types of solutions often do not bring concrete benefits. This is where Sensoworks comes in.
The multi-sensor solution, currently in the final prototyping phase, primarily implements the concept of 'gamification' in waste disposal, concretely stimulating public awareness. It then offers a series of hyper-technological solutions to the manager:
Dedicated reminders for extraordinary passages
Instant rewards on delivery and reporting any problems;
Sensors inside the bins (applicable immediately without replacing the bins themselves);
Sensors on collection trucks (applicable to the active fleet, even with different types and generations of trucks)
Artificial intelligence for calculating needs;
Calculation of optimal routes;
Sensor-based signalling of steps to be taken and bins to be emptied.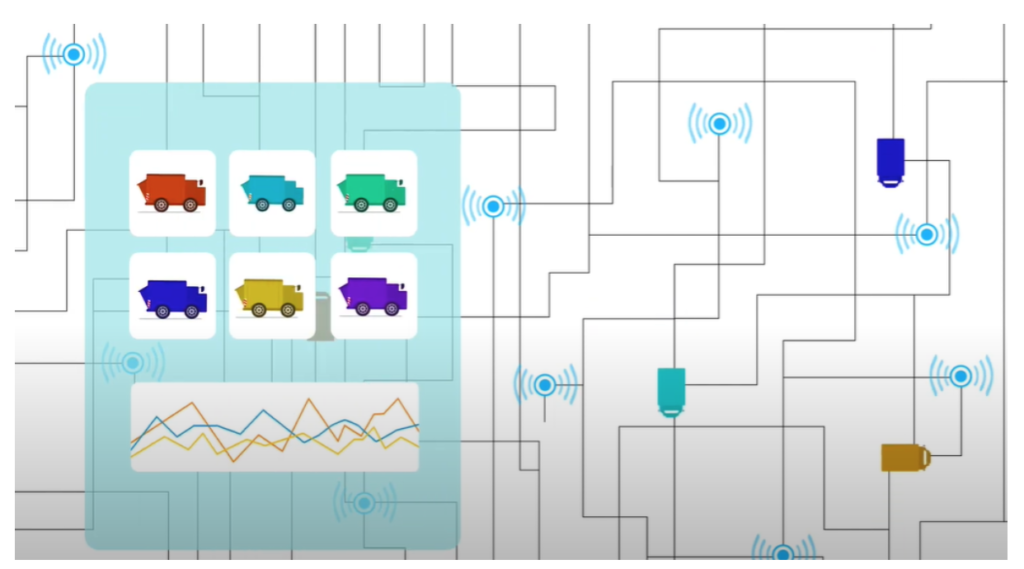 A revolution in all respects, followed by a series of concrete benefits:
Reduction in the costs of managing city waste (personnel, vehicles, fuel and collection tools);
Reduction in process times (the activity is carried out immediately and only at the points that actually need it);
Increased efficiency of sorting (number and quality of bins decided on the basis of real data);
Improved service quality (real-time monitoring of malfunctions, damage, etc.).
Sensoworks' Waste Management solution will soon be operational in partnership with one of Italy's leading multi-utility companies active in the management and development of water, energy and environmental networks and services. Stay tuned to our social channels to keep up to date!